Danish Art Deco Sofa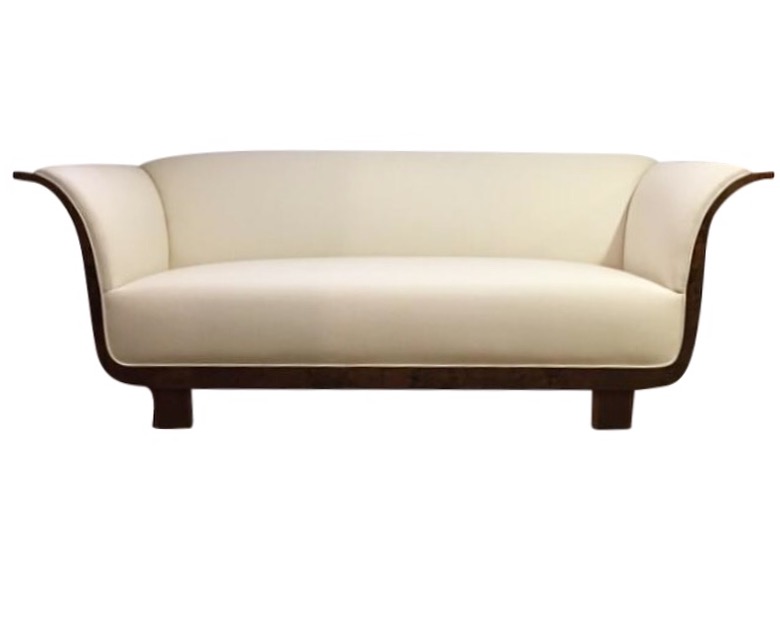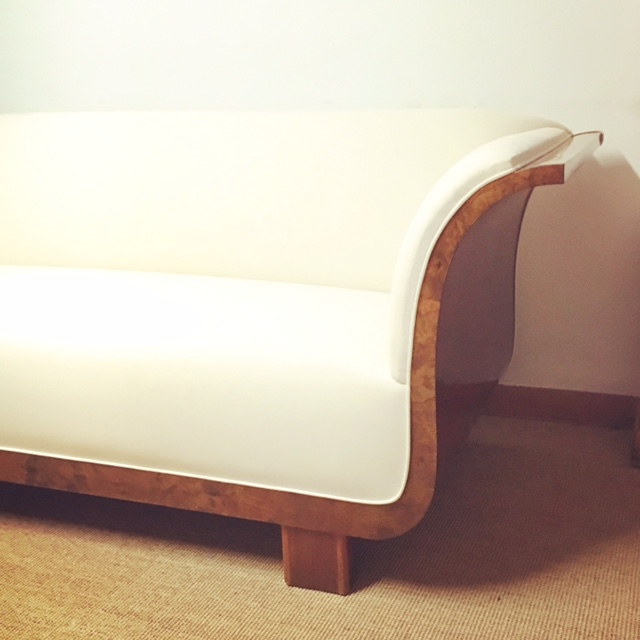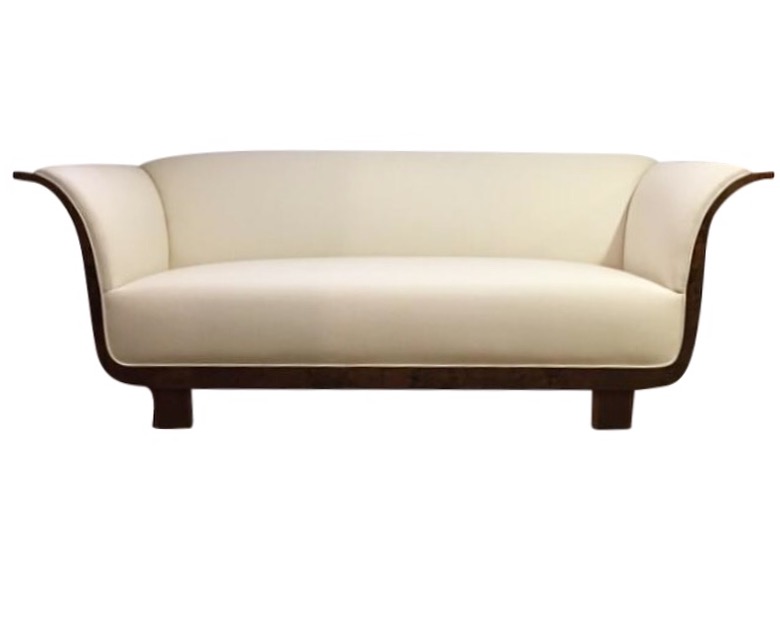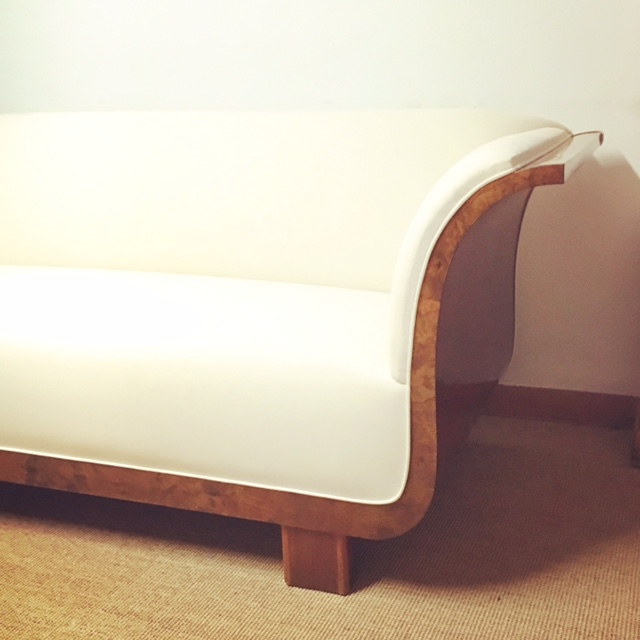 sold out
Danish Art Deco Sofa
Stunning Danish Art Deco sofa. Burled and French walnut. Ca. 1930.
This beautifully designed sofa was originally meant for installation directly against a wall, with an unfinished back. We wished to honor the original design, but allow for more versatility, and so have upholstered the back so the piece can be placed in the middle of a room as well as set against a wall.
Excellent antique condition; lightly refinished and re-upholstered. Covered in a simple muslin.
28.5"H x 78.5"W x32"D