French Transition style Marble Top Commode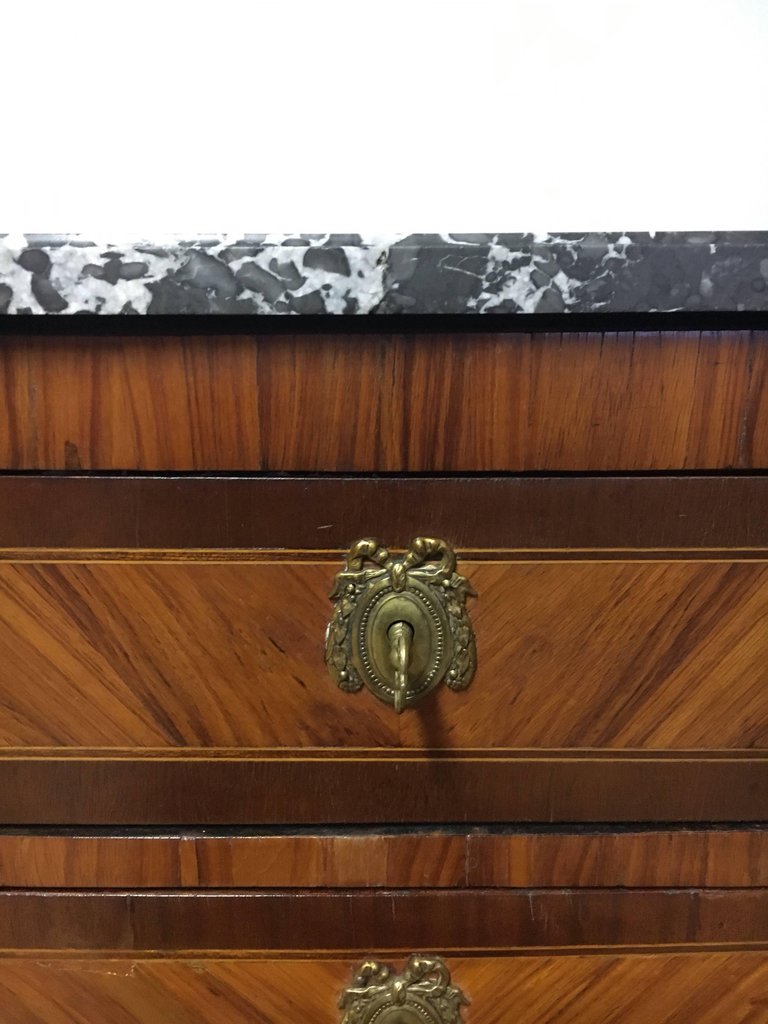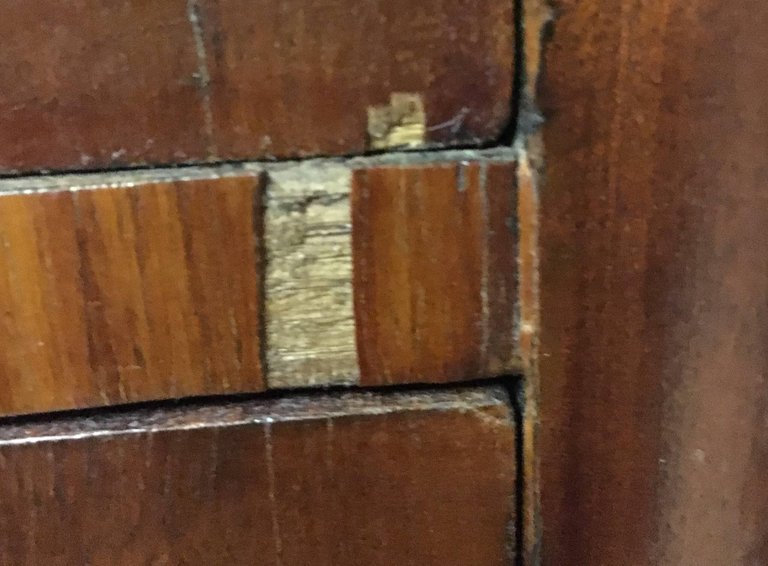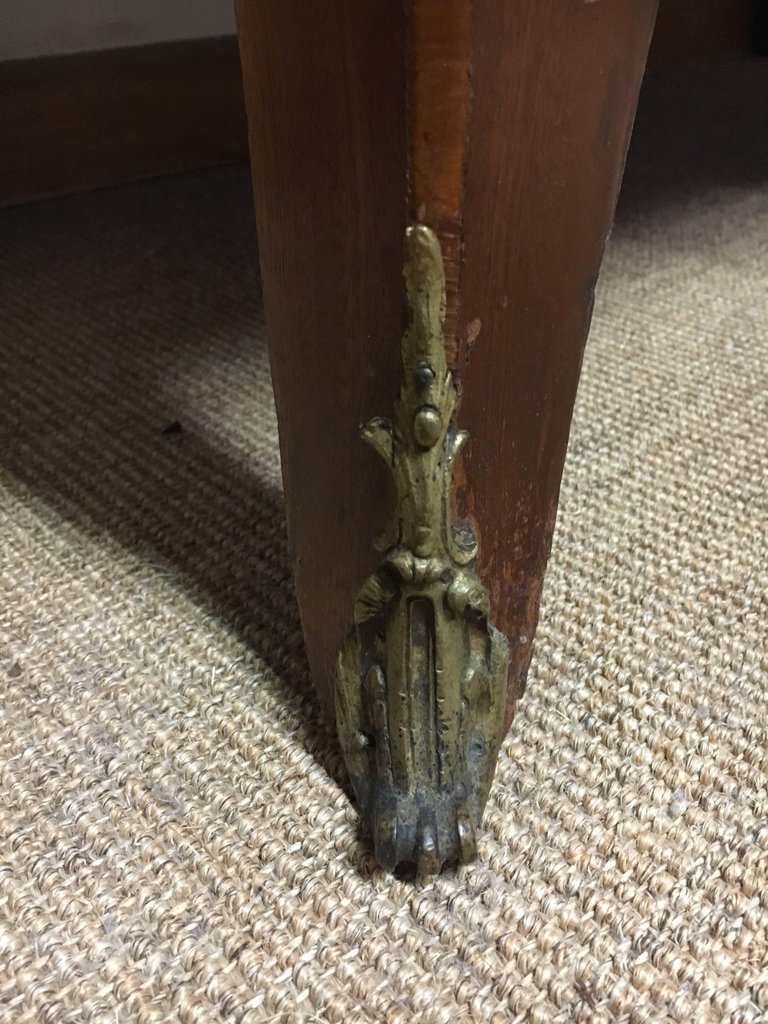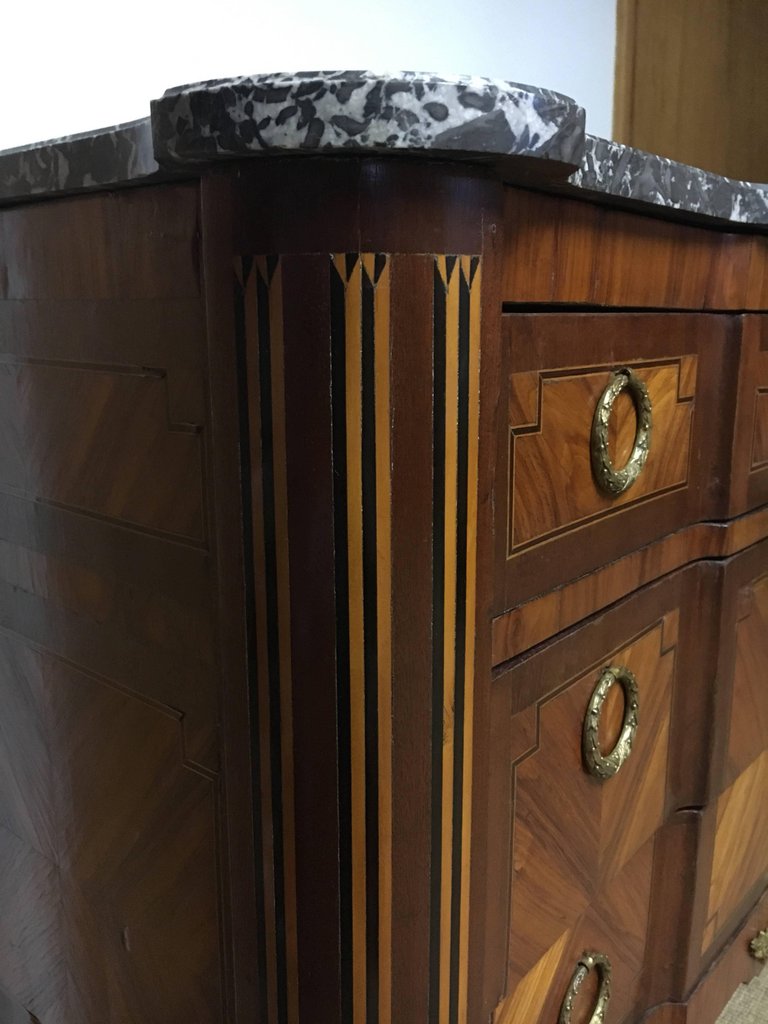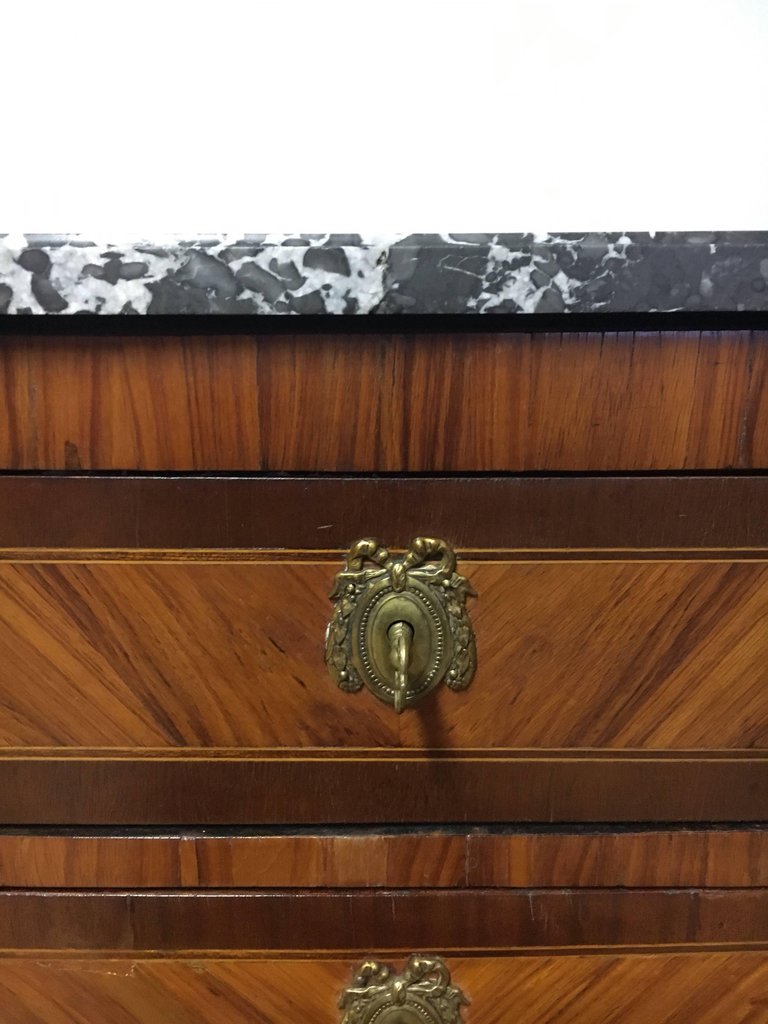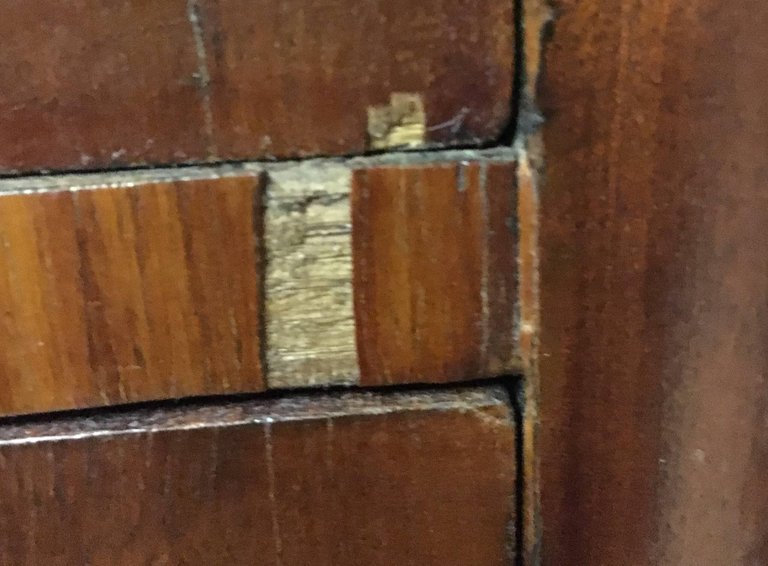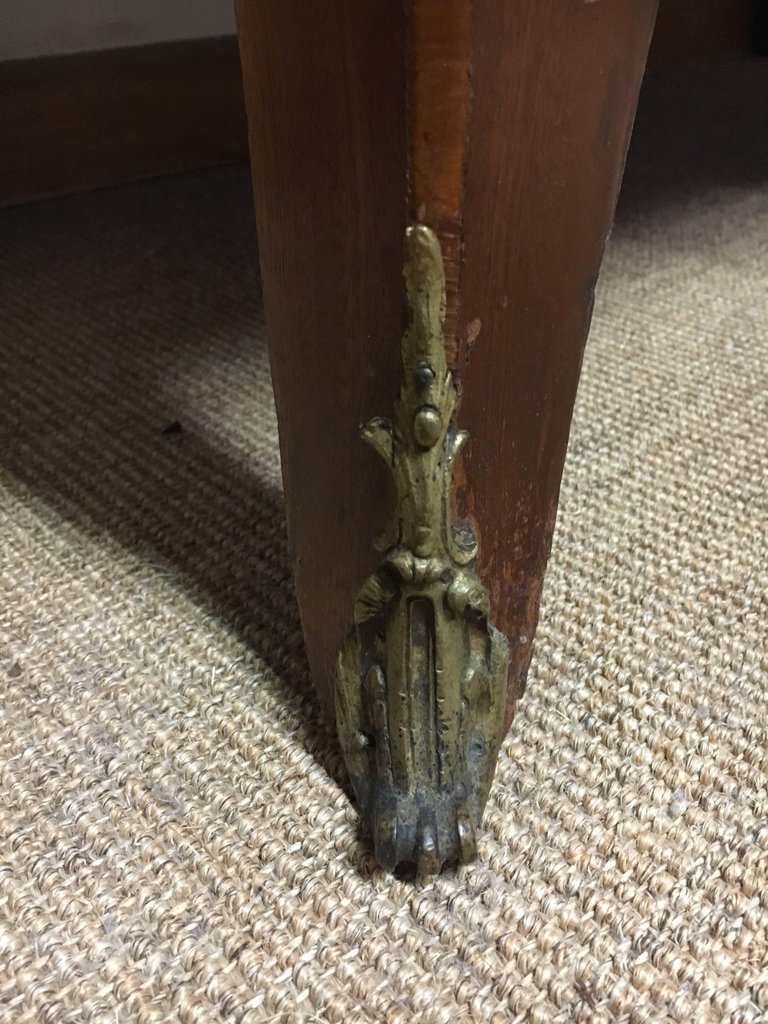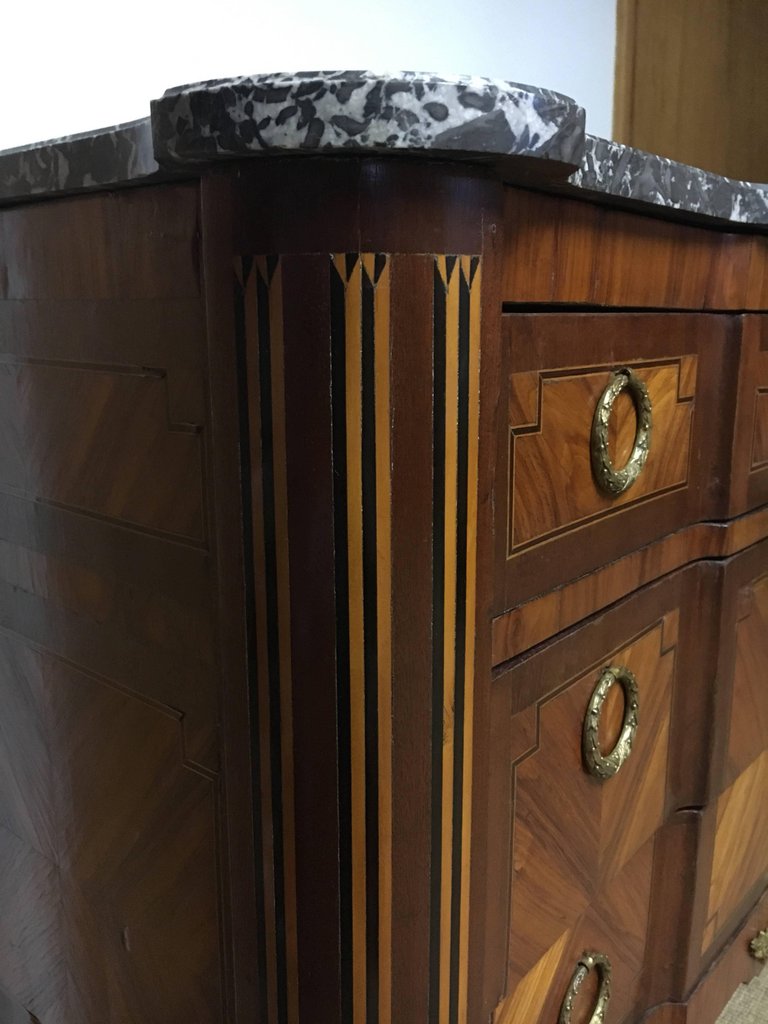 French Transition style Marble Top Commode
Lovely Transition style marble topped commode from France, late 19th century. Having rosewood veneer, charming marquetry, ormolu mounts and beautiful original hardware.
In overall good structural condition, with some minor repairs necessary to the veneer. We will have these done prior to shipping. Please allow for the extra time involved.
DIMENSIONS: H 34 in. x W 48 in. x D 20.5 in.